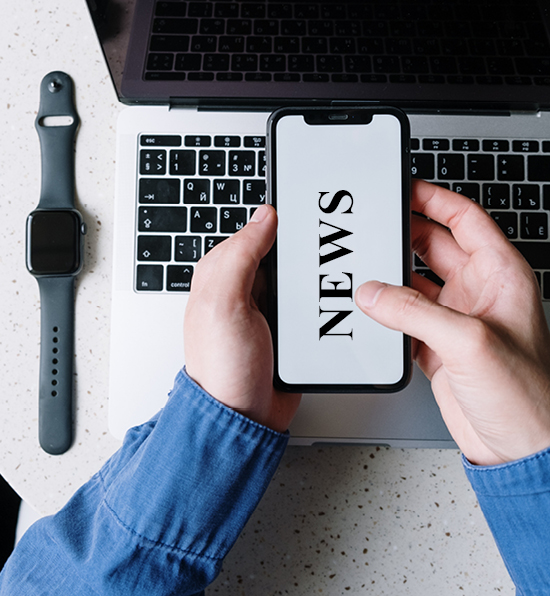 Stay tuned
Successful sale of two construction-ready solar power plants from ENCAVIS AG
The successful sale of two construction-ready solar parks belonging to the psaier.energies development pipeline was recently concluded.
The German company Encavis AG, a well-known wind and solar farm developer, purchased the two construction-ready solar farm projects in the region of Lazio, about 100 km north-west of Rome, with a total capacity of 93 megawatts (MW).
The solar park in Montalto di Castro has a capacity of 55 MW, while the solar park in Montefiascone has a capacity of 38 MW. Both photovoltaic plants will generate approximately 154 GWh of renewable energy per year. Both parties declared themselves extremely satisfied after the sale, thus confirming the already existing cooperation in the photovoltaic sector.
Source: psaier.energies
Psaier

Trani
11 AUGUST – Psaier.energies Ltd announced the start of work on the Trani solar park in the province of Barletta – Andria – Trani (BT), which will have a capacity of 6.5 MW.
The project is being developed through Aton Roof Ltd, a special purpose company wholly owned by the company.
The company through its subsidiaries managed all phases of the project and will be responsible for the operation, maintenance and sale of the energy produced. A group of Italian companies has been appointed as general contractor for the construction and execution.
The plant will be built on former industrial land on a total area of 88,000 m², which is equivalent to more than 10 football fields.
The completion of the photovoltaic park is planned for the autumn of 2023 and will follow a work schedule marked by clearly defined phases such as the construction of the internal roads and fencing, the installation of the structures supporting the solar panels, and the work on the network works.
The construction site will involve up to 50 people and will see the installation of around 12 thousand PV panels with a nominal power of 555 watts, as well as more than 50 sting inverters. The photovoltaic system will have sufficient producibility to supply electricity to the equivalent of 4 thousand families.
"We focus on Italy in the development and construction of photovoltaic plants, because we find excellent prerequisites there. We want to play an important role in the renewable energy market and start on a concrete path towards decarbonisation," said Psaier Eugen, CEO of psaier.energies. "Psaier.energies is continuing to invest strongly in Italy, where we have a pipeline of over 1 GW of projects.
Source: psaier.energies
Psaier
New decree on guarantees of origin in force:
20 JULY – The Ministry of the Environment and Energy Security has published the new decree on guarantees of origin (GO).
The decree establishes the modalities for the issuance, transfer, recognition and cancellation of guarantees of origin of energy production from renewable sources, referring to electricity, gas, including biomethane, hydrogen, thermal and/or cooling energy. The decree also regulates how GOs are to be used by energy suppliers, checks on the accuracy, reliability and authenticity of guarantees issued by other Member States, the use of proceeds by the GSE, and the information to be given to end customers on the composition of the energy mix. The new National Registry of Guarantees of Origin has also been introduced, which will be used to manage the qualification of plants, to keep the ownership accounts of operators who sell and purchase GOs, and to issue, transfer and cancel GOs.
The GSE issues GOs to the producer on a monthly basis, which are valid for 12 months. Each GO corresponds to a quantity of 1 MWh of energy.
Source: psaier.energies
Renewable sources reach 39.5 GW
20 JULY – According to data recently published by TERNA, the installed capacity of renewable sources in Italy is almost 40 GW. In June, 44.3 per cent of the national electricity consumption was thus covered.
In the first half of 2023, the increase in new installations was about 2.5 GW, significantly higher than last year's 1.4 GW increase.
The composition of energy production from renewable sources in Italy is as follows: 43.5% is generated by hydroelectricity, 31.4% by photovoltaics, 12.1% by biomass, 9.2% by wind power, and finally 3.8% by geothermal energy.
Source: Qualenergia
End of the protected electricity market
The electricity market is divided into two major parts: a protected market and a free market. In the protected market, the regulatory authority ARERA sets the supply conditions and prices. In the free market, on the other hand, customers choose their electricity supplier independently. The Italian government initiated the abolition of the protected market. The protected market was subsequently abolished.
For households, the deadline is 10 January 2024: anyone who does not switch to the free market by that date will automatically be assigned to a national supplier who has won the tender provided for that purpose.
Before switching electricity tariffs, it is worth having a look at the ARERA comparison portal: ARERA – The Offers Portal (https://www.arera.it/it/portaleofferte.htm)
Source: psaier.energies
Psaier
Electromobility
10 JULY – Electromobility is inexorably advancing. In the first half of 2023, almost 8,500 new public charging points were put into operation in Italy. More than 650 fast-charging stations have also been installed on motorways. In total, as of 30.06. there are about 45,000 charging points in Italy, more than half of them in the North.
Most charging points are located in Lombardy, followed by Piedmont and Veneto. Finally, there has also been a strong increase in the number of wallboxes installed in the private sector, reflecting the high interest in electric mobility.
source: qualenergia
Psaier
Battery storage in combination with a photovoltaic system is becoming increasingly popular in Italy
10. JULY – According to a press release by 'Italia Solare', battery storage systems in combination with photovoltaic systems are becoming increasingly popular in Italy. To date, more than 310,000 battery storage systems with a total capacity of 3,946 MWh have been installed. Most are small systems in the private sector, with a capacity of < 20 kWh, while only a few larger systems have been put into operation in the industrial and commercial sector. The regions of Lombardy, Veneto and Emilia-Romagna have the largest number of installed storage batteries, with lithium-ion batteries used for the most part. The advantage of a battery storage system is that the energy produced during the day can be better utilised in the evening and at night. As a result, the electricity bill is significantly lower because only a small amount of energy needs to be taken from the grid. Finally, the installation of a battery storage system can benefit from the 50% tax depreciation. Battery storage systems play a central role in the energy transition, as the intermediate storage of green energy from photovoltaic systems allows it to be used locally, thus easing the burden on the public grid.
source: qualenergia
Psaier
Energy Transition, big steps forward

09 JULY – In the months of January to May, photovoltaic installations with a total capacity of 1,853 MW have been connected to the public grid in Italy. Compared to the same period last year, this is an increase of 125% or 1,030 MW.
The majority are plants with a capacity of less than 12 kWp. In Italy, the installed capacity of photovoltaic systems thus amounts to almost 27 GW. The energy transition is therefore progressing in great strides
source: qualenergia
Psaier
Photovoltaics in Europe

06 JULY – According to the latest report of the European Union's statistical office (Eurostat), electricity production from photovoltaics in Europe will increase by about 29% in 2022.
The European energy mix will therefore consist of approximately 7.3% clean photovoltaic electricity. There was a significant drop in nuclear power due to prolonged maintenance work on control centres, as well as in hydropower production due to a prolonged drought. Overall, energy production from fossil fuels increased by 3.3% compared to 2021, while that from renewable sources increased by 0.1%.
source: qualenergia
Psaier
Psaier.energies a strong and trusted partner

28 JUNE – Safe investments and informed financing are our strengths. Our transparent decision-making processes and the integrity of our business relationships ensure sustainable growth.
We are consistently rated in line with international best practices and are proud to announce that our rating has been improved and confirmed.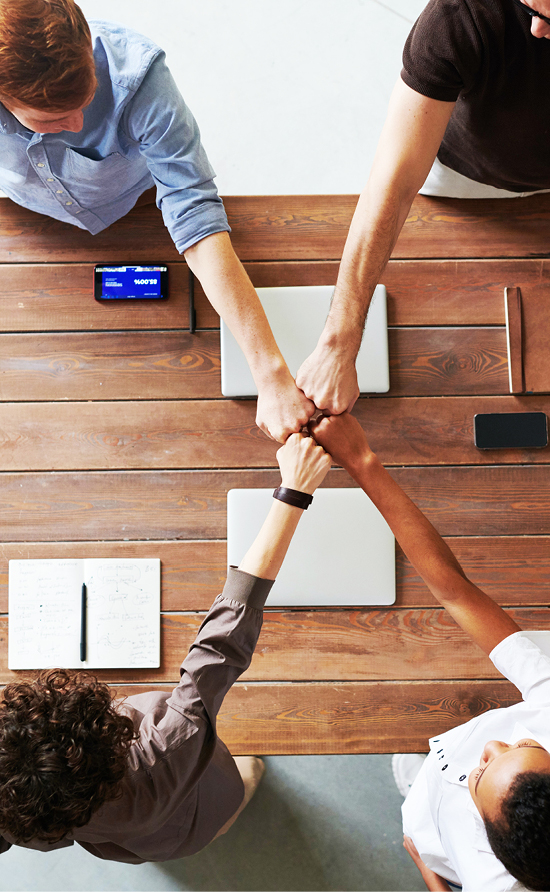 Psaier
Psaier.energies certification

28 JUNE: Great success for certification according to ISO 9001:2015
In the course of the surveillance audit conducted according to ISO 9001:2015 quality certification by Quality Austria – Trainings, Zertifizierungs und Begutachtungs GmbH, certification was renewed for all psaier.energies Group companies. The audit focused, on the one hand, on the evaluation of the management system, measurement, analysis and improvement of the system and, on the other hand, on the identification of strengths and potential for improvement as well as hidden risks and opportunities.
Psaier
Green energy with agrovoltaics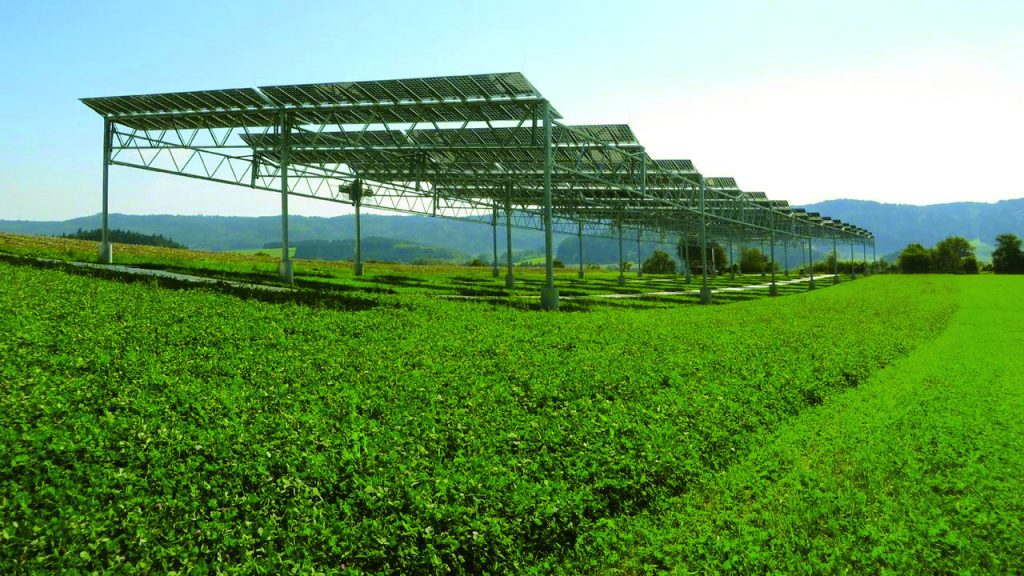 28. JUNE: An #Agrovoltaic system is usually an independent system that is combined with agricultural production. Solar modules are mounted horizontally on racks at a height of 4-5 m above the ground or cultivated area, so that they can absorb as much solar radiation as possible. Mechanical tillage of the cultivated land (ploughing, sowing, harvesting, etc.) is still possible under the installed system.
However, this technology, still in its early stages, has great potential to provide sufficient green energy in the future due to the dual use of the land. In addition to the dual use of the land, the advantages of this technology potentially include increased agricultural yields through shading or the prevention of drying out or even protection from heavy rain.
Then again, there is a certain loss of space due to photovoltaic scaffolding and a loss of yield due to the modules, as not enough light and water reach the plants. Furthermore, the installation of these systems also entails some intervention in the landscape and can therefore affect the aesthetics of tourist areas. The balancing of the aforementioned advantages and disadvantages is the subject of various experimental and research installations, which psaier.energies wants to pursue.
Agrovoltaic
The new Scada panels CCI
12. JUNE – New Control Panels have recently been purchased because the psaier.energies Group is always up to date with the latest new legal provisions in the field of IT-Solutions and electricity.
Resolution 540/21/R/el defines the scope of application of the CCI (Central Plant Controller), indicating the obligation to install it for production plants with a nominal capacity greater than, or equal to, 1 MW and connected to MV.
The system of this plant performs the MT observability function according to IEC 016. It facilitates future adjustment to optional PF2 functionality (such as voltage regulation) and optional PF3 functionality (such as services for the dispatching services market) The system consists of a Secure RTU (Remote Terminal Unit), a Synchronisation Module with GPS receiver and a 24V protected power supply with optional management of a backup battery for internal UPS function.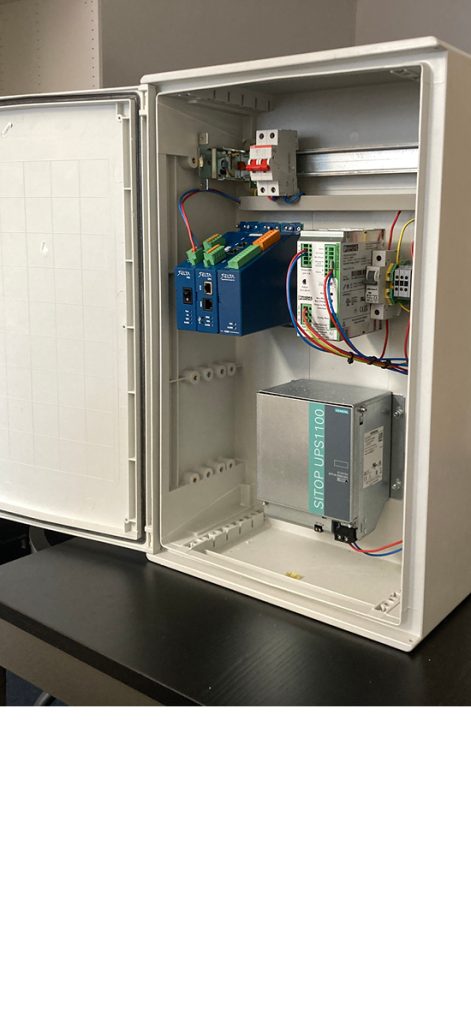 PPA – Switching to renewables will save companies from a loop of rising energy prices.
10. MARCH – Psaier.energies takes an innovative approach and offers long-term electricity supply contracts – so-called "Green Power Purchase Agreements (PPA)" at fixed prices to industry and trade, possibly in combination with energy communities.
"Recently, we once again succeeded in concluding a long-term PPA contract with a medium-sized company from the food sector in the Eisacktal region," explains Lukas Edenhauser. "A WIN-WIN situation for all concerned: Companies receive electricity from renewable energy sources at reliable prices, while plant operators can realise their wind and photovoltaic parks beyond fixed feed-in tariffs and thus further promote the expansion of renewable energies."
The psaier.energies group, which has been active in the field of renewable energies for over 20 years, has set itself the goal of successfully bringing energy producers and end consumers together. The company, which is based in Bressanone, Trento and Munich, relies on long-term power purchase agreements or "PPA contracts", which have become indispensable for the procurement of electricity and decarbonisation.
Do you want more? info@psaierenergies.it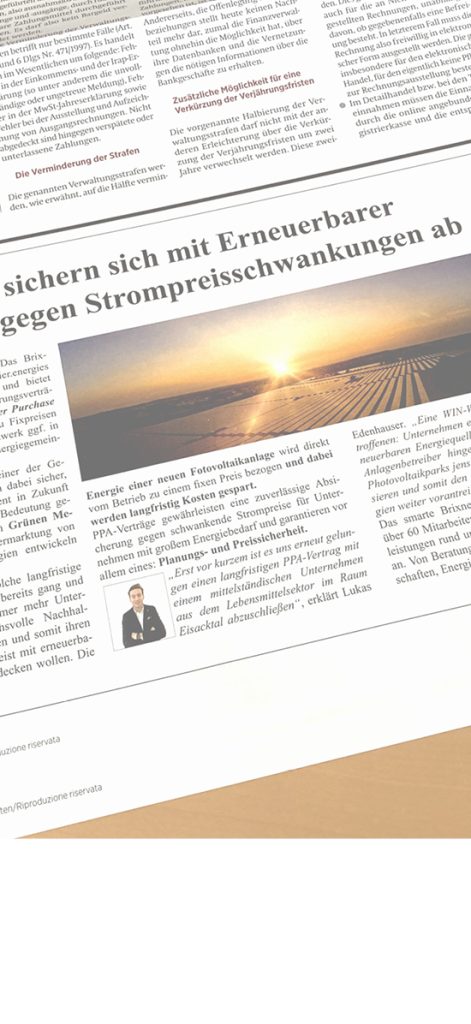 Sponsorday SSV Brixen Handball
01. APRIL – Sponsorday SSV Brixen Handball. National Championships SSV Brixen Südtirol Handball vs Raimond Sassari. Psaier.energies wants to promote youth and sport in South Tyrol. Sport is energy and we want to be a part of it. We support our handball team SSV Brixen as one of the sponsors.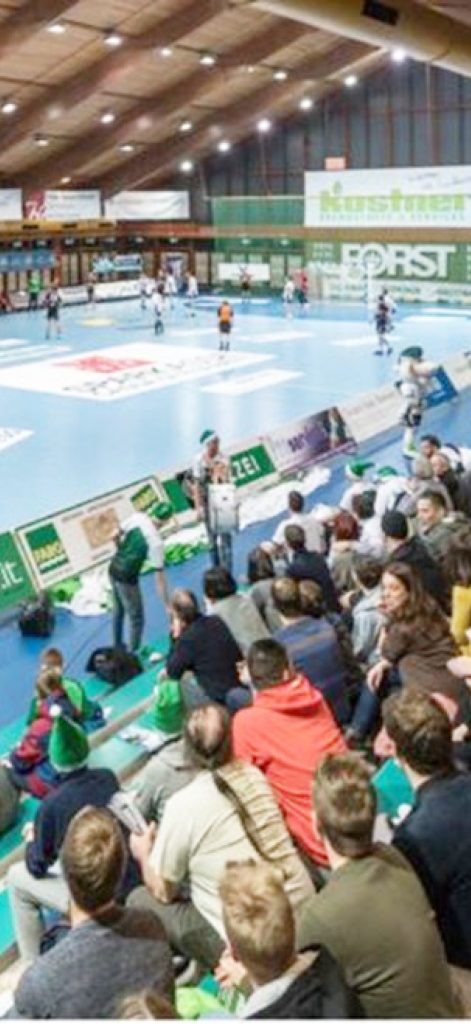 The world of renewable energy is constantly evolving and we are always up to date.
#renewableenergies #technology #sponsoring #partnerships
Psaier Smart Metering 2G
An event organised on 7 October 2022 in Bolzano at the Four Points by Sheraton, to present the Demo – Enel Beat Suite with the presence in the room of experts from Gridspertise and Enel Grid DH. On this day, the partnership between Psaier Energies & Gridspertise was made official.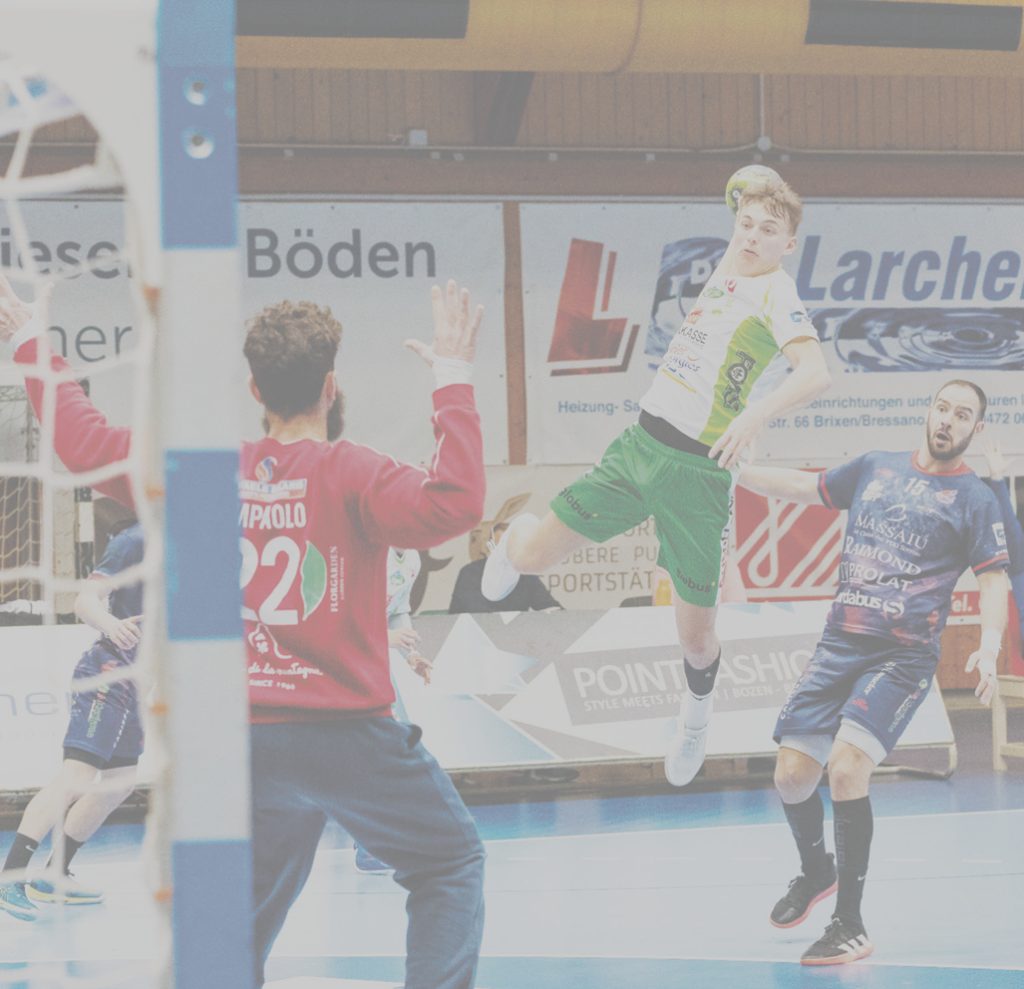 Sponsorday SSV Brixen Handball
MAY – National Championships Serie A BERETTA, SSV Brixen Südtirol Handball vs. Junior Fasano.
Psaier.energies wants to promote youth and sport in South Tyrol. Sport is energy and we want to be a part of it. We support our handball team SSV Brixen as one of the sponsors.

Together, let's build something great.